Good morning, CRLS Crew families –
The entire team will be racing this Sunday, October 29, 2023 at the MPSRA Fall Championships in Lowell, MA.  As of right now, I don't have the final schedule or the lineups, but the first race is scheduled to go off at 8:30am, so I would expect the team to be on site around 7am.  It should not be a long day; last year racing was over around 1pm. That being said, I will update families as soon as possible.
A few things to keep in mind:
All athletes are expected to ride the team buses to and from the regatta.  If for some reason your athlete will not be on the team bus, you need to complete the Athletics_Transportation_Release_Form (1) and send it to the CPSD Athletic Department and the coaches no later than 6am Friday morning.
We will provide breakfast and lunch at the course. However, each athlete should be aware of their specific nutritional needs for race day. Meaning, if they need food before arriving on site, or if they need something in addition to what we are serving (the planned menu currently includes breakfast sandwiches and burgers/chili for lunch), they should bring those items along with them. If this presents an issue, please have your athlete speak to their coach.
As a member of the MPSRA, we have to provide volunteers who can help the regatta organizers run the event.  If you are interested and able, please sign up here.
Volunteer sign up sheets for our tent will go out today.  Please note that we are looking for volunteers who can arrive at the course BEFORE the buses arrive in order to set up and get breakfast started.
If you can't help out this weekend, we have a pancake breakfast fundraiser coming up the first weekend of November, and are looking for people to help out with that!
Thanks!
Courtney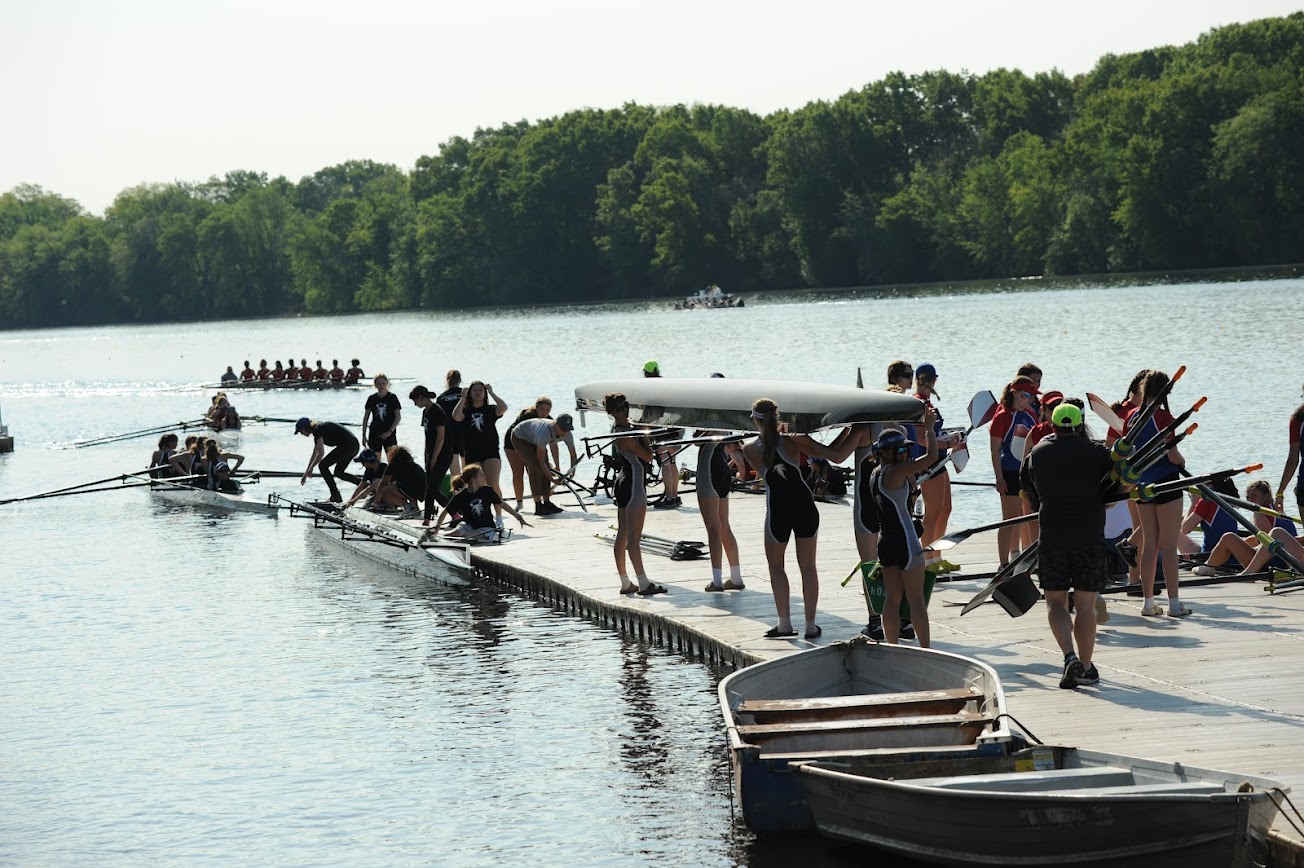 Photo: John Hollister